Customer Sales and Service Audits
How does an audit work and how can it help your business?
Proud To Be A Member Where It Counts!
Shoppers Confidential wants a firm understanding of our client's industries. As a result, we have joined Retail Council Canada, and Restaurants Canada to be connected to our service industries.
As members, Shopper's Confidential acquires a great deal of industry insight, providing our clients with the very best in customer service evaluations as part of our customer sales service audits.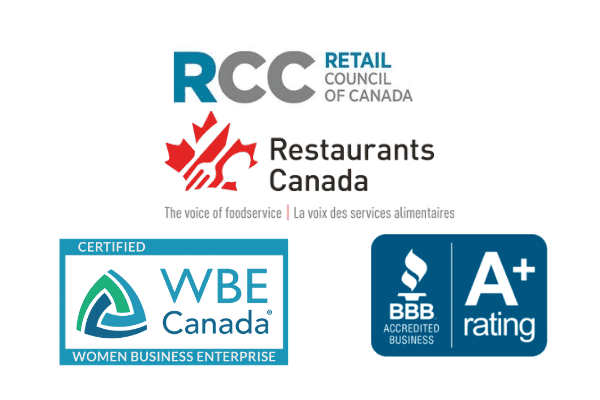 Understanding your customers' experience is critical if you want to make thoughtful and cost-effective improvements to your customer service or processes. At Shoppers Confidential, we understand how important it is for you to get accurate information about what is happening in your stores, restaurants or other venues. We offer comprehensive mystery shopping services as well as customer service and sales audits to meet your need for more information.
How a Customer Service Audit Works
With a customer service and sales audit, one or more of our skilled and carefully selected mystery shoppers will visit your establishment in person. Specific activities can be completed, such as a purchase of a certain item or a sales interaction with a specific employee. We can also time our visit to your establishment to focus on a specific shift that you may be interested in learning more about. Everything about the experience is reported back to you, and the mystery shopper will provide you with unbiased feedback in a written report. You can learn more about the customer service level, the cleanliness of the establishment and more. You may even learn if specific sales techniques were used and how promptly customers were greeted. The shopper will file a detailed customer service audit report about his or her experience soon after leaving your venue, and provide you with fast feedback so that you can take decisive steps to correct issues as needed.
How Mystery Shopping Services Can Help Your Business
Often, management or upper management may believe there is a problem with specific employees or branch locations, but they don't always have sufficient proof to take action. In other cases, management might notice a steady decline in sales, but can't pinpoint the reason why. These are only a few examples that may indicate the need for mystery shopping. Whether you run a large or small organization, it is essential to check in with your customers, on a fairly regular basis, to ensure they're happy with the services you're providing.
Shoppers Confidential mystery shopping services can help your business increase customer satisfaction through customer service audits. This is done by identifying the gaps in the customer experience along the conversion funnel. Below, we list some of the ways in which secret shopping can enhance customer service for your business:
Comprehensive reports on competitor customer service
Identify processes that are getting in the way of positive customer experiences
Audit employee performance & customer interactions
Determine the needs of your target customer & how to deliver this service
Shoppers Confidential Customer Service & Sales Audits Can Help Your Business
Having eyes and ears in your store or business can tell you exactly what your customers are experiencing. Through our customer service and sales audits, you can easily get the information that you need in an objective way. Mystery shopping is a cost-effective solution to your data gathering needs, and at Shoppers Confidential we are professionals in the secret shopping field. Our team has many years of experience and is well-respected within the industry.
Contact us today to learn more about how our customer service and sales audits can benefit your business.